Governance
We believe in governance that strengthens communities to make the world a better place.
The Board of Trustees have three core responsibilities to:
Ensure clarity of vision, ethos and strategic vision
Hold executive leaders to account for educational performance
Oversee the financial performance and ensure money is well spent
Delegated authority is given to the committees below, through the scheme of delegation, as well as the Local Governing Boards for each school.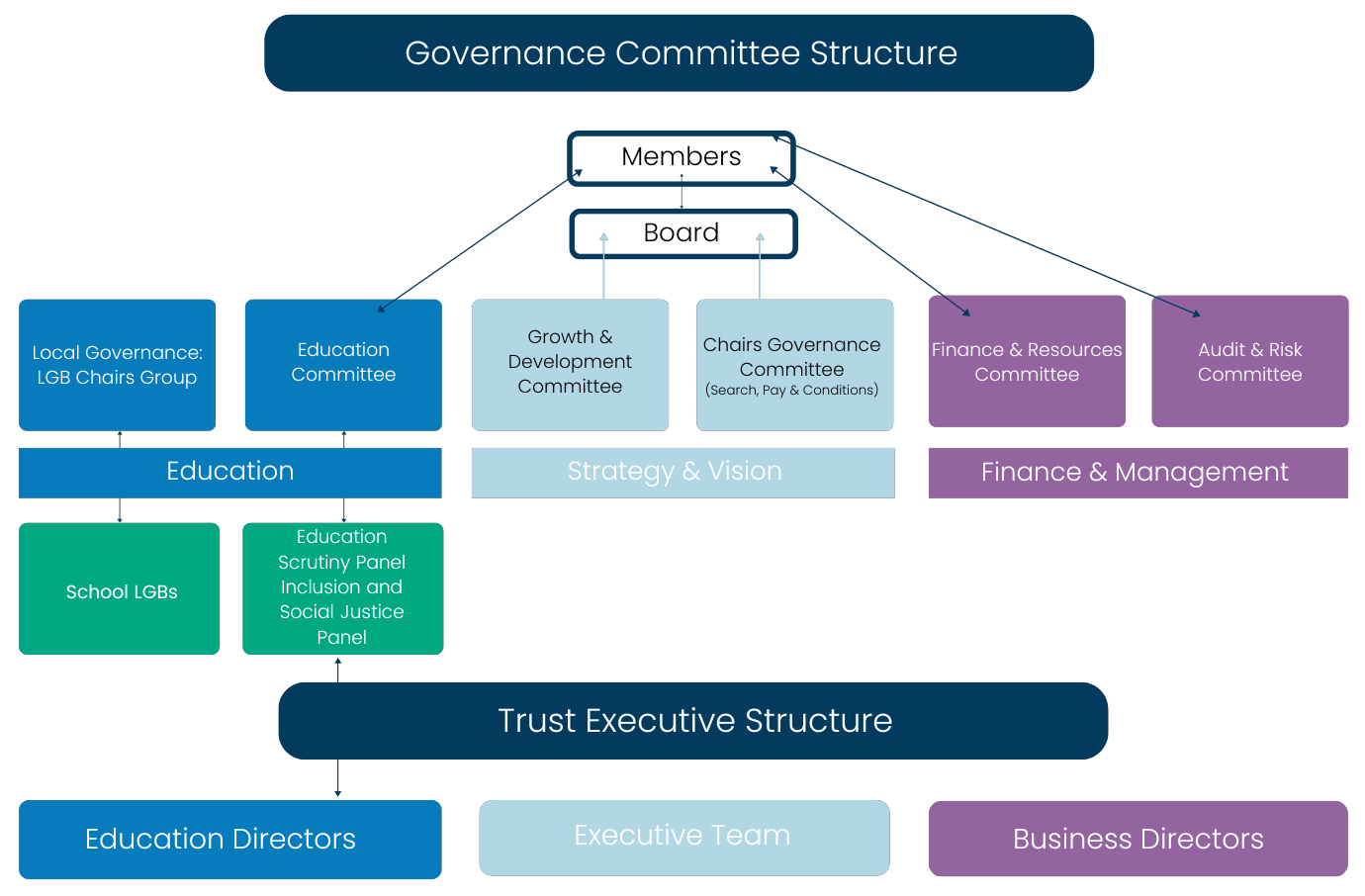 The Trustees are responsible for the general control, administration and management of the Trust in accordance with the provisions set out in the memorandum and articles of association. The Board of Trustees is the accountable body for the performance of all schools within the Trust.