Devon based schools become two of only twelve to deliver transformational teacher development. ​​​​​​​​​​​​​​

Devon based schools Marine Academy Primary and St Luke's Church of England School, both part of the Ted Wragg Trust have been announced as two of only twelve Steplab Coaching Hubs nationally.
But what does this really mean?
The Ted Wragg Trust created a sustainable and bespoke coaching programme putting the development of teaching staff at the heart of school improvement. The one-to-one coaching is a continued professional development (CPD) programme tailored to each teacher's individual needs. It is designed for development, not evaluation, with the aim of developing excellence in all teacher's practice, to enhance student learning. Taking small steps helps teachers to deliver high quality classroom pedagogy. The emphasis on small, gradual improvements is what makes coaching so effective; turning previous action steps in to habits.
Marine Academy Primary (MAP) in Plymouth is one of only two primary school Hubs nationally, Siobhan Meredith, Ted Wragg Trust Director of Education comments: "No matter how great a teacher is, they can always find a way to hone their skills, just like a performer. Incremental coaching supports them to do just that and be absolutely the best they can be, just like we support our children to be."
So successful has the programme been, the Trust is now working with coaching organisations to share the knowledge it has gained through the process. Steplab is a professional learning platform for schools that harnesses teacher development in the form of instructional coaching and data-driven insights to systematically improve teaching and learning.
Steplab Coaching Hubs are schools from around the country that are using Steplab in successful, novel and interesting ways to power great teacher coaching programmes. The Coaching Hubs open their doors every half term for leaders who want to learn about teacher coaching, Steplab and implementation.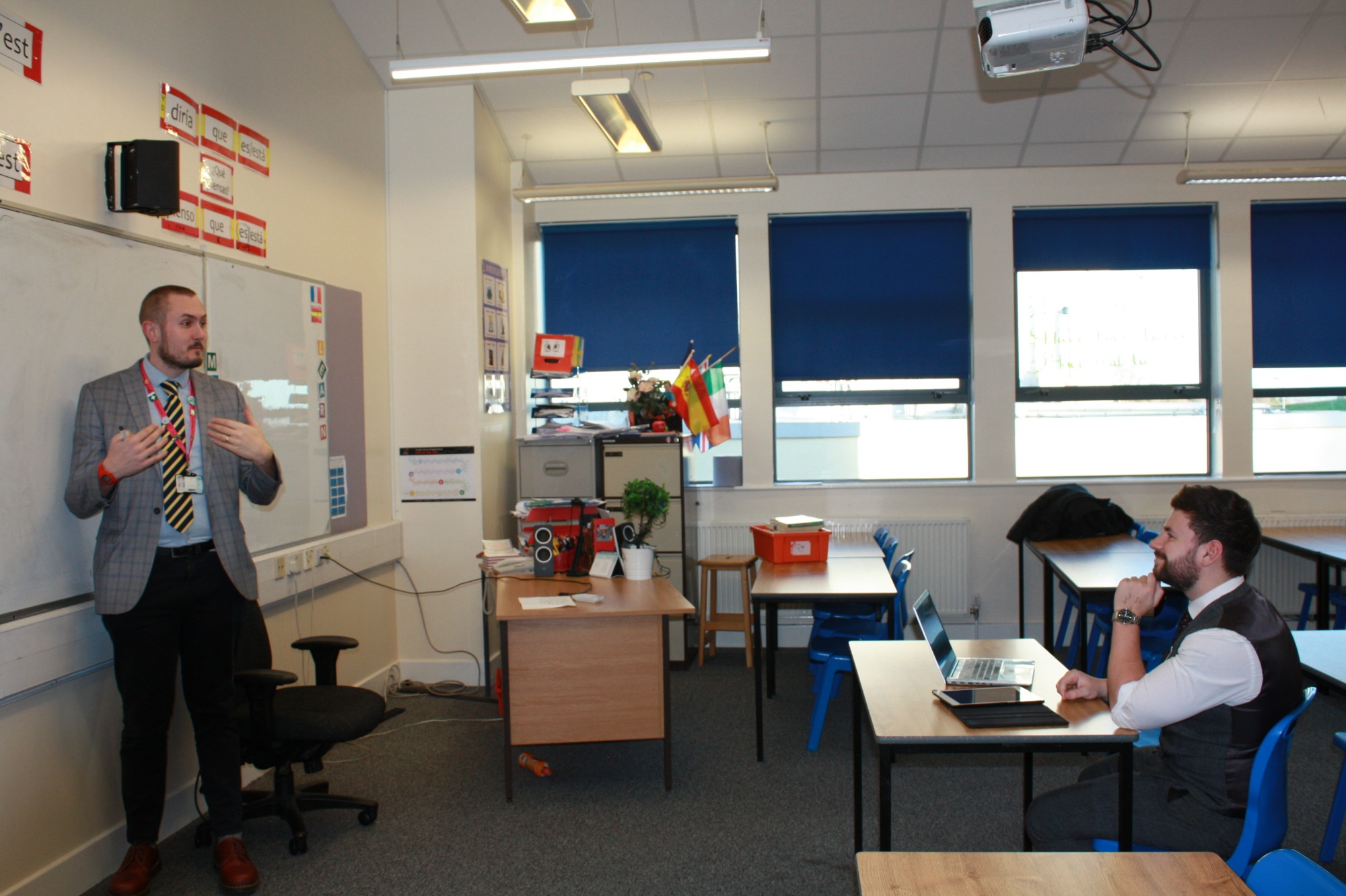 Alex Evans, Deputy Head for Quality of Education at St Luke's in Exeter comments: "Since implementing coaching as part of our teacher development we have transformed the quality of teaching at our school, significantly improving student results. From 2019 to 2022 we have recorded an average +0.47 increases in student progress 8 scores and are thrilled to be recognised nationally for our work on teacher development.
Tim Rutherford, Deputy Chief Executive Officer of the Ted Wragg Trust, said "Our ambitious Trust of schools invest significantly in coaching and as a team are seeing a hugely positive impact. These can be seen all the way through from Early Years reading to Post 16 outcomes. We are passionate to be growing great people at every opportunity, and are proud that our Trust wide people strategy has recently been recognised as impressive when Ofsted inspectors visited in October 2022.
To see more information on working with us visit Ted Wragg Trust
Please enter some content for your news story here.